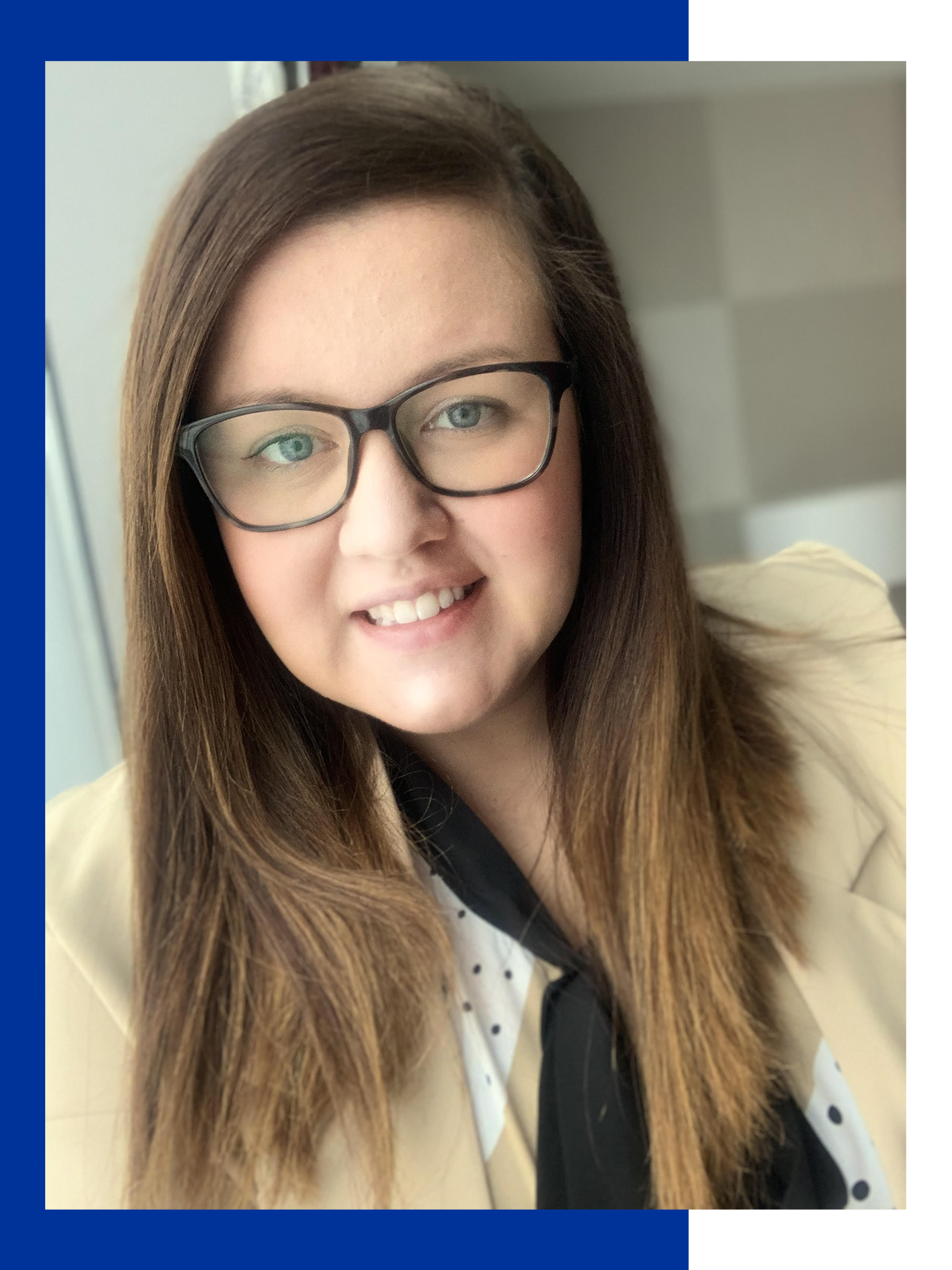 Bobbie Downs
Director- BCSCRT Administrator, BCPDI Facilitator, Home Instruction, Specialized Services
Bobbie Downs is currently the Director of the Educational Services Unit (ESU) for Burlington County Special Services School District. Ms. Downs decided to pursue a career in education after serving as a teacher and administrator in a school for Sudanese refugees in Cairo, Egypt. Since that time, Ms. Downs served in the role of teacher and administrator at the Burlington County Alternative School before being named Director of the ESU. Ms. Downs received her Bachelor's degree in Political Science and Master's Degree in Teaching from Drew University. Later, Ms. Downs earned her Master's degree in School Leadership from Rowan University. Currently, she is pursuing her Doctoral degree in Educational Leadership from Rowan University. Ms. Downs also holds a Graduate Certificate of Autism Education and is a certified mindfulness instructor for Mindful Schools. She recently became an instructor for Youth Mental Health First Aid. Ms. Downs is an active member of the New Jersey Principals and Supervisors Association, the National Alternative Education Association and the educator National Honor Society Kappa Delta Pi.
Leigh-Ann Esaia
Supervisor • Nonpublic Child Study Team and Speech
Ms. Esaia lives in Beverly, NJ, and graduated from Richard Stockton College of New Jersey in 1999, earning her Bachelor of Science degree in speech pathology and audiology. Immediately after graduation, Ms. Esaia began her speech career in the Pleasantville School System. In 2004, while working in Pleasantville, Ms. Esaia received her Master of Science degree in communicative disorders from West Chester University. After a successful span with Pleasantville Public Schools, Ms. Esaia began working in the Hammonton School District, where her speech students ranged from preschool through high school. In 2012, Ms. Esaia had an opportunity to return to her former grammar school when she accepted the position as the Speech Language Pathologist in Beverly City. She was delighted to assist the children in her hometown community. In 2014, Ms. Esaia attended Rowan University to receive her supervisor's certification. In 2017, Ms. Esaia accepted a position in the Educational Services Unit of the Burlington County Special Services District (ESU-BCSSD). In 2018, Ms. Esaia was asked to be the Supervisor for Nonpublic CST/Speech and Charter CST. She looks forward to working with the many professionals at the ESU-BCSSD.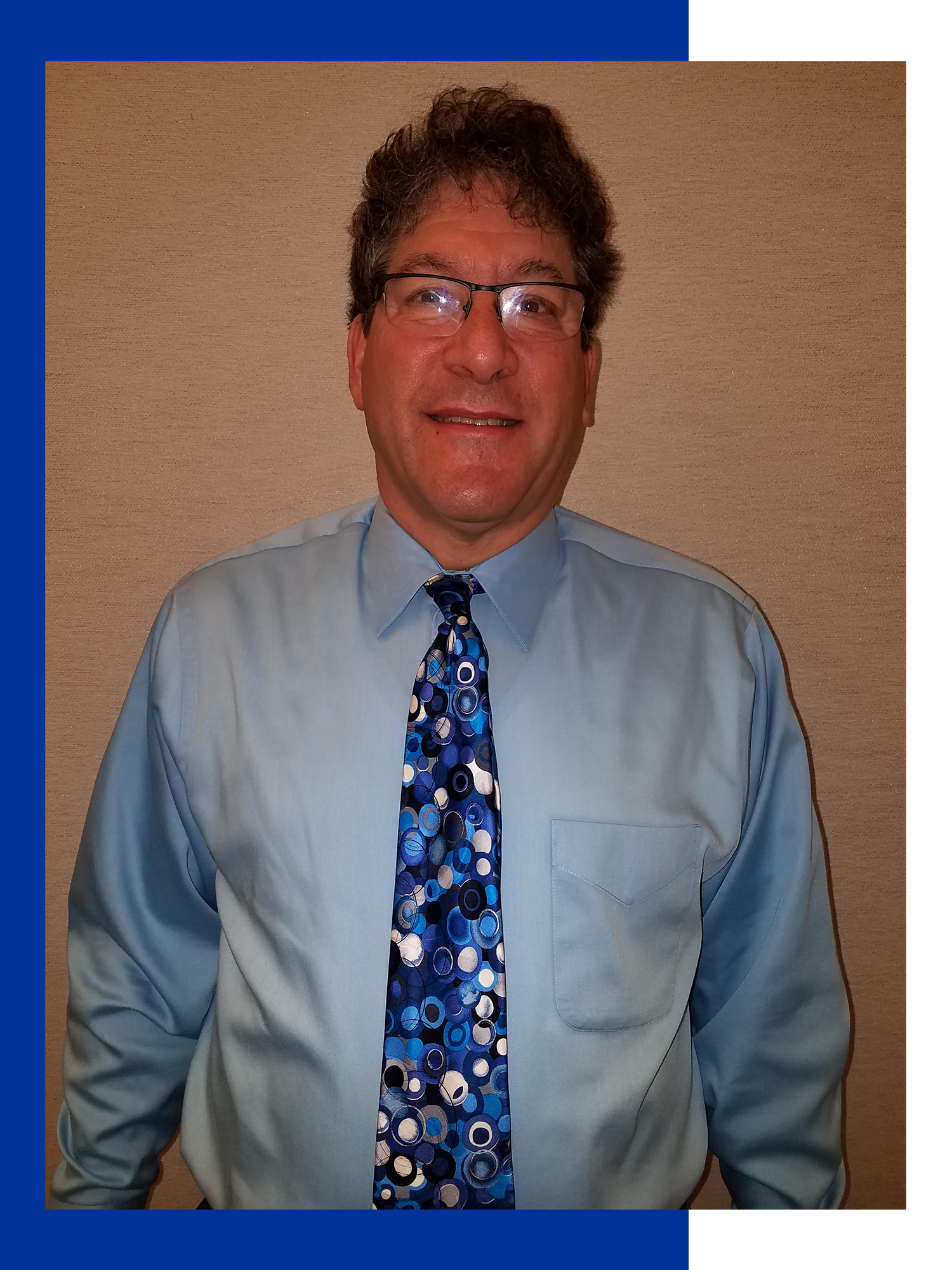 Alan Kotzen
Supervisor • Juvenile Detention Center Education Program
Alan Kotzen graduated from Temple University with a Doctoral degree in School Psychology. His first opportunity to utilize that degree was with the New Jersey Department of Corrections at the Juvenile Medium Security Facility (JMSF) in Bordentown, New Jersey. At JMSF, he served as the Child Study Team Coordinator in a lock-down facility for students/residents aged 14 – 21. After twelve years, Dr. Kotzen was promoted to Detention Center Manager for the Juvenile Justice Commission. In this capacity, he ensured that all residents of the then eighteen juvenile detention centers across the state received a New Jersey Department of Education-compliant education. In 2016, Dr. Kotzen retired from State service and accepted the position of Supervisor of Education at the Burlington County Juvenile Detention Center, a responsibility with which he was intimately familiar. In his spare time, Dr. Kotzen provides Child Study Team services and consultation to public and non-public schools across Burlington County.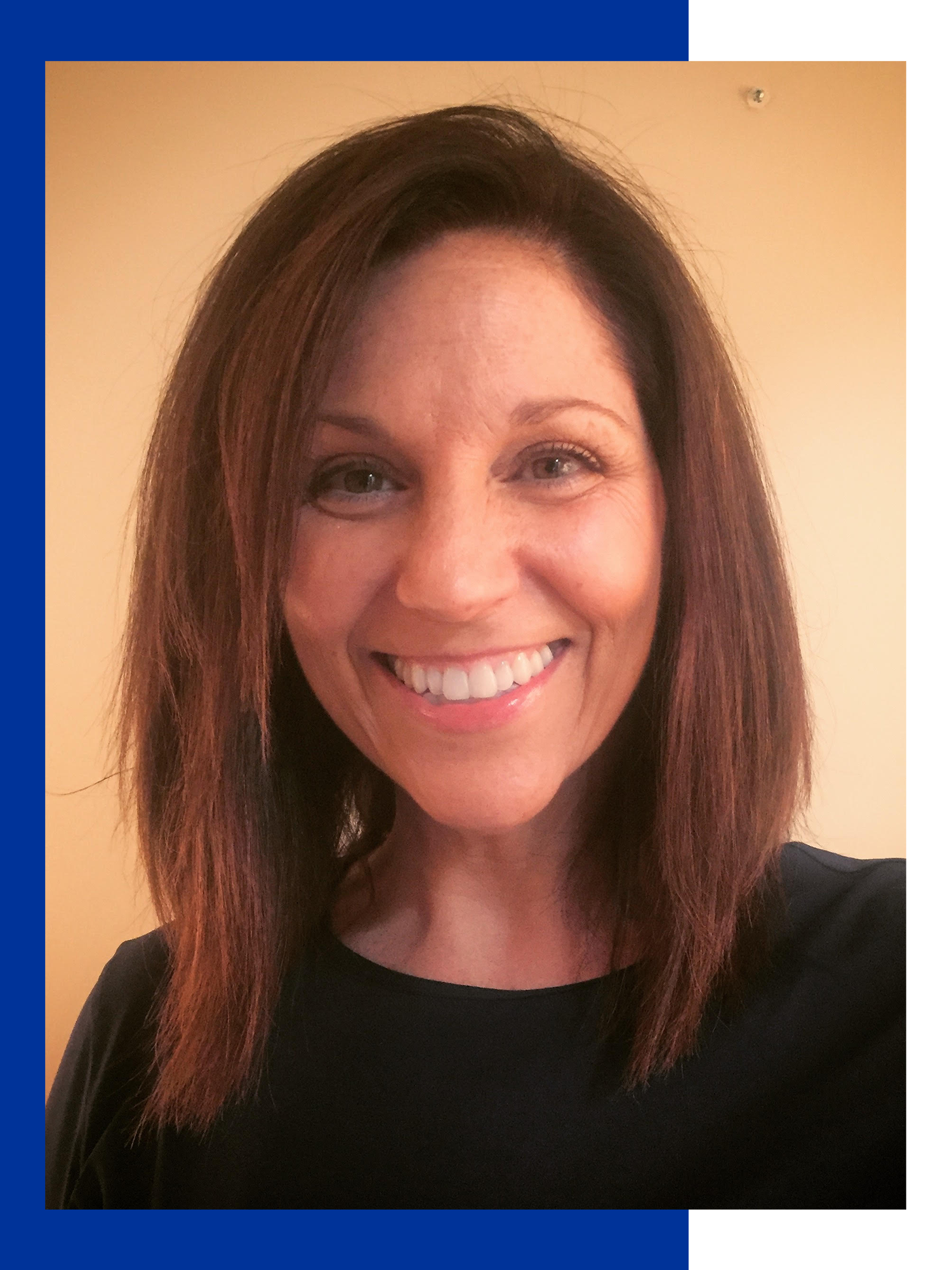 Nicole Margiotta
Supervisor • American Sign Language as a Foreign Language, Assistive Technology, Augmentative Alternative Communication, and Deaf and Hard of Hearing Services
Nicole Margiotta received a Culinary Degree from the Academy of Culinary Arts and was the first female research chef in the history of Campbell Soup Company. With research and development background, and a passion for children, Nicole left Campbell Soup after 15 years and received her bachelor's degree from Rowan University in special-education. She taught fifth grade resource room and inclusion in Lumberton Township for three years. She went on to receive her Master's Degree in Assistive Technology (AT) from Fort Hays State University and an AT certificate from CSUN (California State University Northridge). Nicole joined the Educational Services Unit of Burlington County in 2003 where she created the AT Department. She received her supervisory certificate from Rutgers University in 2004 and became the Supervisor of the IPP (Integrated Preschool Program) at community based preschools in Burlington County. Two years later, she created the Augmentative Alternative Communication (AAC) branch of the AT Department. Over the past five years, Nicole and her team have created the Burlington County Deaf and Hard of Hearing Education Initiative. She spearheaded ASL (American Sign Language) as a foreign language for both Burlington County Institute of Technology and Burlington County Special Services School District. In addition, she and her team developed Sign Me A Story and AAC Social Groups events for the community; both held at the Burlington County Library. Nicole was the recipient of the 2016 Burlington County Principals and Supervisors Association Visionary Leadership Award.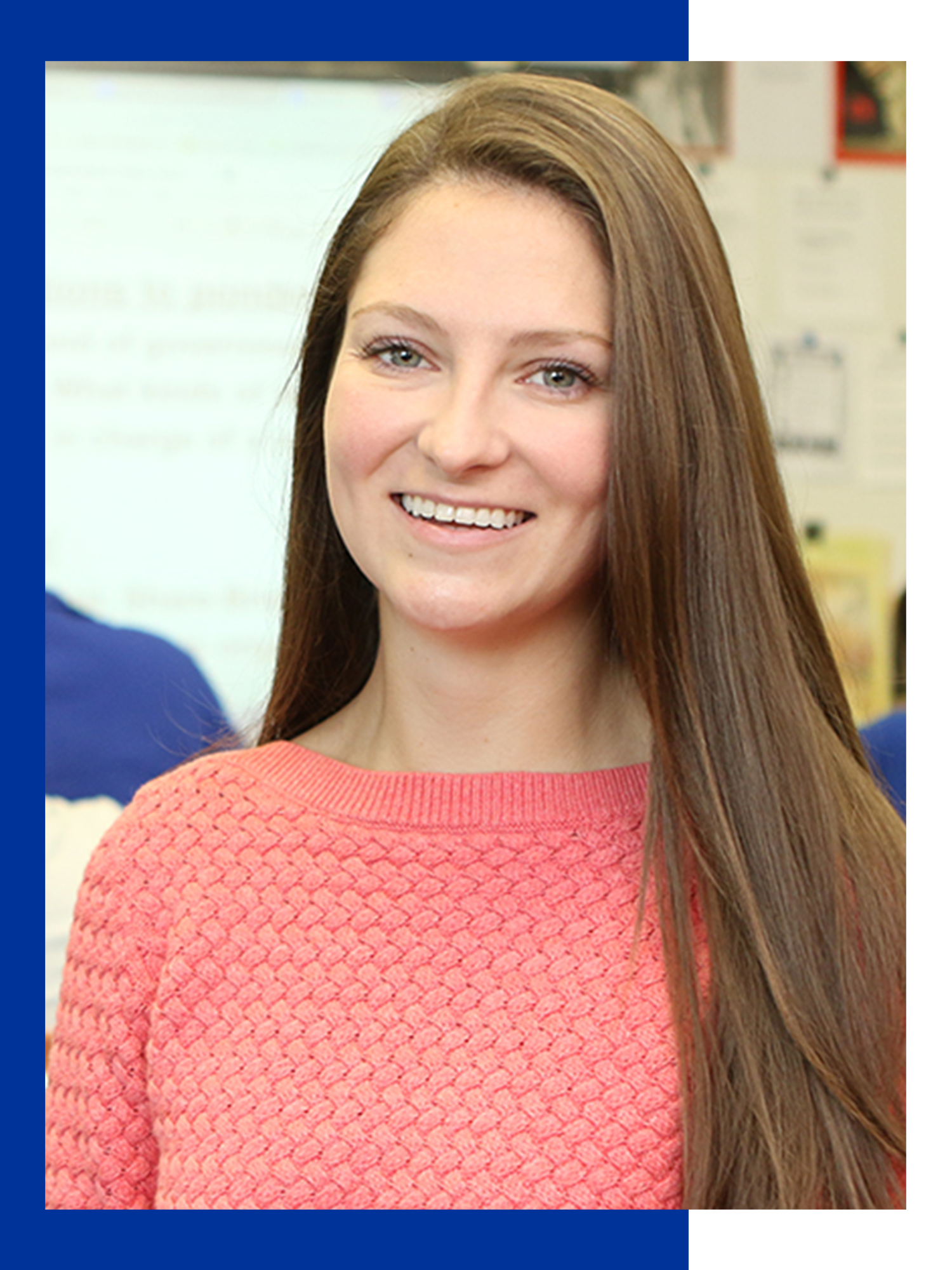 Brooke Decker
Supervisor • Public Child Study Team and Related Services
Brooke Decker is the Supervisor of Public Child Study Team and Related Services. In 2011, Ms. Decker received her bachelor's degree from Holy Family University in Elementary and Special Education. After graduation, Ms. Decker spent seven years at Beverly City School District, where she taught a multi-grade self-contained class, multi-grade resource class and inclusion. She has taught reading, writing and math from grades K-8, which has expanded her knowledge in various grade levels. Ms. Decker has served as the Pre-Intervention and Referral Services liaison and she has served on the Curriculum Team. While teaching, Ms. Decker continued her education at Holy Family University and she earned a Master's degree as a Reading Specialist in 2014 and Supervisor and Principal certifications in 2016. She accepted a Reading Specialist position with ESU in 2018 and then was promoted to Supervisor shortly after. Ms. Decker is an active member of the New Jersey Principals and Supervisors Association, Kappa Delta Pi National Honors Society and Delta Kappa Gamma International Society for Key Women Educators.
Dennis Leigh
Supervisor • Nonpublic Instruction and Nursing
Dennis Leigh is the Supervisor of Nonpublic Instruction and Nursing for ESU. He graduated from Rowan University with his bachelor's degree in Elementary Education and Geography in 2009. After teaching at the elementary level for five years, Mr. Leigh earned highly qualified status and spent the remainder of his teaching career as a middle school mathematics teacher for grades fifth through eighth. During his time as a classroom teacher, Mr. Leigh helped write a new math curriculum for the district, spearheaded school wide instructional changes and supported his peers in their professional growth. This leadership experience gained during his time as a math teacher lead him to further his education. He went back to Rowan where he earned his Master's degree in Administration, as well as Principal and Supervisor certifications in 2019.